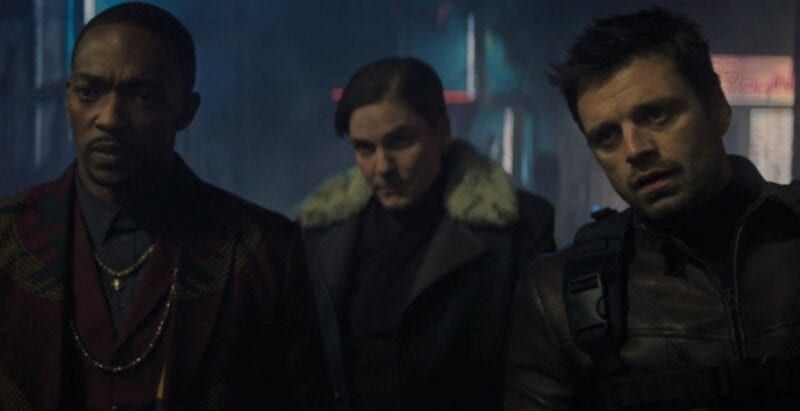 About Maggie Lovitt
Maggie Lovitt is the Lead News Editor at Collider and panelist on Collider Dailies. In addition to reporting on the latest entertainment news, she is also an actor and member of the Screen Actors Guild based out of the Mid-Atlantic Region.

Her very first fandom experience was when her mother took her to a Star Trek convention for her 4th birthday, where she met stars and danced with a kindergarten Klingon. A few years later, she would find herself swept up in the wonders of Middle Earth and the ever-expanding universe of Star Wars. She has used these life-long passions to provide fan-focused interviews with Star Trek: Picard's showrunner and in-depth reviews of series like Andor.  

She is a Rotten Tomatoes-approved critic, a member of the Hollywood Creative Alliance, and The Cherry Picks. She has a special taste for horror films that make you think, rom-coms that dole out a healthy dose of Fremdschämen, high-flying action flicks that deliver hits, and has an enemies-to-lovers relationship with superhero movies. You can often find her reviewing indie films like Next Exit and A Wounded Fawn, in addition to foreign language titles like All Quiet on the Western Front, The Movie Teller, and She Is Conann. 

While she spends her time writing and editing articles about the entertainment industry, Maggie's background is actually in history and anthropology and she loves when she can bring the two facets of her life together. She earned her Bachelor's in Historic Preservation from the University of Mary Washington, where she focused on Colonial American history, British literature, and historic architecture. She recently earned her Master's in Engaged Anthropology at the University of Wales, Trinity Saint David, where she focused her studies on dark tourism, magic, and the politics of food.

In 2020, she co-founded the podcast "Petticoats & Poppies: History Girls at the Movies" with her longtime friend, and North Carolina-based film critic, Nicole Ackman. That same year, Maggie joined as a co-host on the Star Wars podcast 'Outer Rim Beacon,' and has appeared as a guest on numerous Star Wars podcasts and other pop culture podcasts. In 2021, she launched "Starbucks Lovers: A Taylor Swift Podcast" which allows her to geek out about her love for Taylor Swift and music. She also runs Millennial Falcon Reviews (@mfalconreviews).